Quality, speed and efficiency
Professional system for plumbing and heating installations.
Since its implementation in 2003.
EGB SA has evolved over the years, increasing both its internal structure and its business area nationwide, specializing in the distribution manufacturing of products for application in industrial and construction sectors.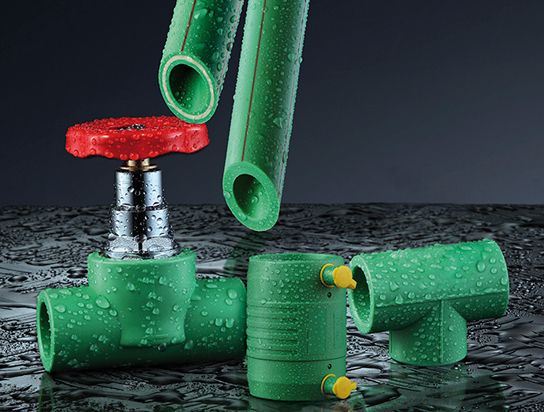 Pipes, fittings, machinery and complements
Founded in 2003, EGB belongs to a group of companies within the construction sector. With facilities in the area of Girona, EGB has 34 collaborators between Spain and Portugal. Initially focused on Spanish market in 2011 began its international expansion in the Portuguese market and currently operates in countries as diverse as Angola, Cape Verde, Brazil, Morocco and Algeria.
The focus of EGB business are the pipes and fittings systems for fluid transport. Its activity is focused on 6 lines of products: pipes and fittings of Polybutylene (PB), Electrofusion and butt fusion fittings for polyethylene pipes (HDPE), pipes and fittings of polypropylene (PPR), brass fittings for polyethylene pipes, multilayer Pipes and fittings (PERT-AL-PERT) and PP compression fittings.
Fast and efficient service
Our philosophy is based on providing a service with the maximum speed and efficiency, giving the maximum guarantees of quality to the professional. We are distributors of leading brands such as: PBP and VASEN. We offer to our customers a wide range of products, which they expect to receive quickly, complete and reliable.

To do this, we have invested in a large stock, enough to respond effectively and simultaneously, we work with the most important logistics companies in its sector to be able to provide a deliveying time between 24-72 (within the Iberian Peninsula, depending on the area where it is served). 85% of the orders that we receive are shipped the same day that they are received.
All production companies have the certificate ISO 9001: 2000 and their products have the corresponding approvals and certificates. This means an active management system that ensures that the quality is monitored and continually improve in all products that EGB offers.

All our products have the corresponding certifications (endorsed by prestigious European laboratories) according to the current regulations in each case.
Our activity is guided by the following principles. In reference to the MISSION, our goal is to maximize customer satisfaction with our products and services. Referring to the VISION, our desire is to build long-term business relationships with our customers and suppliers based on win-win philosophy.

In other words, our main goal is to be the model of quality in the products and excellence in the service within our activity. And sumarazing all: YOUR ADVANTAGE, OUR SERVICE .
Do you need help with your project?