Over the past 50 years, traditional pipes and fittings have come a long way. From welded copper pipes and fittings to compression brass fittings and more recently push-fit systems. The advancement in technology, materials and application taking one step forward each time. The introduction of pipe and press fittings dates back 20 years. The need for a lighter, safer and more practical way of plumbing compared to traditional copper was necessary.
More information
Press-fitting technology and multi-layer tubing were seen as the way to go. Offering more than 50% speed in installation time and 30% less accessories required when compared to other conventional systems.
With the increased demand for high quality multilayer piping and pressure fittings, EGB introduces a Multilayer system. A complete range of pressure fittings and multilayer piping. Our system is available in high quality brass: CW617N.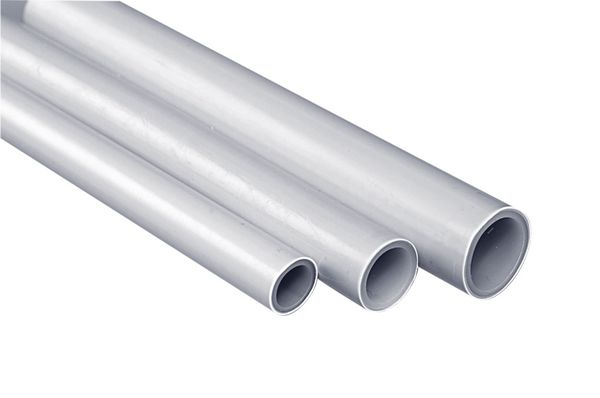 Drinking water pipe networks to supply cold and hot water in buildings.
Pipe networks for air conditioning equipment.
Pipe networks for heating systems.
Pipe networks for solar energy installations. Compressed air networks.
The PF Press multilayer pipe is made up of 5 layers consisting of an inner and outer PERT layer, a central layer of aluminum, joined together by two layers of adhesive. The aluminum layer is butt welded to give a complete oxygen barrier. Compared to other traditional systems, the PF Press System offers significant advantages.
Quick and safe installation.
Easy piping installation, simply bend and adjust, thus fewer accessories.
No welding or threading.
No copper, no theft.
Corrosion free.
No guesswork, the press tool will know the degree of tension.
High pressure and temperature resistance.
Resistance to stress cracking and fracturing, as well as impact shock.
Effective response to water hammer that may occur.
Light weight, making it easy to install and transport.
Easy flexing without loss of stiffness.
Can be used with all types of water.
Smooth inner surface, thus avoiding the accumulation of scale.
Corrosion resistant.
Very low thermal expansion; much lower than in plastic pipes.
Minimum expansion length.
Resistant to pressure and temperature.
They do not alter the taste or smell of the water.
They do not conduct electricity.
Excellent acoustic insulation.